Special Services
Don't Stress. Birds, Bees, and Bedbugs are our Specialty.
Specialized Services for Bees, Bed Bugs, and other Pests.
Bugs aren't the only pests. Sometimes, they require a little more specialized treatment.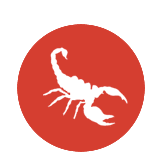 Scorpions
A Comprehensive Home Seal helps prevent scorpions from entering through small cracks in the trim and entries of your structure. We also offer black light services at night to help rid your property of scorpions and prevent them from reaching your home or business.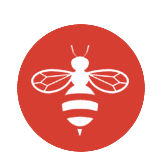 Bees
T2 is the sole bee removal provider for two major municipalities in the East Valley and many other property managers. By offering immediate response, T2 can address any bee problems from a small hive to a major swarm for a fraction of our competitor's prices.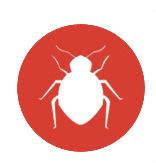 Bed Bugs
Bed Bugs can ruin your day and your business. They are a health hazard and multiply quickly. T2 provides bed bug Prevention and Elimination services to rid your property of bed bugs using monitors, steam, cleaning methods, and product application.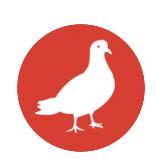 Pigeons
Pigeons can be a nuisance and pose a health hazard. T2 specializes in the latest exclusionary and control methods to help control the pigeon population at your property.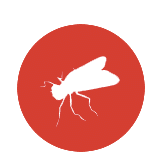 Flying Insects
Flies and mosquitoes can be controlled with proper methods. We provide vector lights, baiting, larvacide, and fogging treatments based on the insect and situation.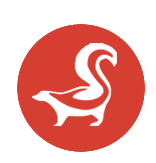 Rodents
Rodent populations such as mice and rats grow quickly so it's important to act fast. T2 Pest Services uses the safest products and best technology to keep your family safe.
What Our Customers Say

"Our house backs to a water-retention area for our community as well as a large ditch and an even bigger canal (translation = lots of bugs/pests).  T2 Pest Services has been keeping our home and yard pest free for many years.  They schedule times for service that are convenient for me, always show up on time, and do outstanding work.  I highly recommend them if you are looking for an honest, reliable company to meet your pest control needs."

Homeowner - Gilbert, AZ

"In 23 years of facilities management I can't remember ever sending a commendation to a company, but I have just been so impressed that I feel that it's due. From start to finish, T2's service, quality and cost have been upper echelon. Typically, my experience has been that you get quality, sacrificing cost or service and / or some combination of that. I have been so impressed with T2 at one of our multi-building managed facilities (6 million sq.ft) that I hired them for my residence. There is no one more important to take care of then the wife. I am happy to report; she has not been "freaked out" by a scorpion since T2 took over the pest control. T2 doing business the old fashion way and doing it very well."

Homeowner & Facilities Manager - Mesa, AZ
Request Quote
Problem with Bees? Bee Removal is Our Specialty. Get Rid of Them Today!